VARON Hot Stones Massage Set, 18 Pcs Basalt Hot Stones with Heater Kit, Massage Stones for Professional or Home spa, Relaxing
Color:

Black

Material:

Stone Needle

Size:

Large

Standard Voltage:

110V

Certification:

CE

Plug Type:

US Plug

Usage Mode:

Manual

Origin:

Mainland China

Brand Name:

varon
Hot stone massage set, 18 pieces of basalt hot stone with heater kit, for professional or home spa, relaxation, treatment, pain relief
ღOur hot stone set includes real basalt rock, which is the most recommended stone for hot stone therapy. Deeply relaxing muscles helps relieve muscle pressure.
ღFor is suitable for people who use computers, mobile phones or other electromagnetic radiation level equipment for a long time. Massaging your body with hot stones can help relieve stress. Increase cell metabolism.
ღThe essential oil phase assists the hot stone to massage with the deepest layer to promote blood circulation in the body parts blocked by blood vessels and lymph, eliminate swelling, and achieve fitness purposes.
ღPackage includes: 4 x 6*8*2cm stones, 4 x 7*7*2cm round stones, 2 x 2.8*1.5*6.8cm triangle stones, 8 x 3*4*0.8cm stones, 1 x heating box
ღBrand commitment and service: Each stone is packed in bubble bag
ღOne year quality assurance and professional lifetime technical support. When you receive the stone package and find that it is damaged due to long-distance transportation, please feel free to contact us for a full refund or resend.
The high iron content of our Hot Stones, non-porous, smooth texture and extremely high thermal insulation properties make it ideal for therapists.
Why choose basalt?
Basalt is a mineral with a gray color. Due to its non-porous, smooth texture and high thermal insulation properties, it is the most recommended type of volcanic stone used in hot stone therapy. Basalt retains heat in larger stones for up to 45 minutes. Their high iron content will improve blood flow and relax muscles. This makes them the first choice for the therapist.
Benefits and effects of hot stone therapy:
circulation increases blood circulation and promotes maximum blood volume to achieve optimal body function.
The vasodilation of blood vessels causes and increases the blood flow around the body; it provides important fuel to maintain the overall efficiency of the body.
cell increases cell metabolism; thereby increasing the speed at which the body processes nutrients and toxins.
lymph enhances lymphatic function, thereby increasing the ability of detoxification, cleansing and elimination.
ღRelax muscles deeply to help reduce stress and tension.
ღCreate a sense of balance and harmony.
Provide customers with a deeper, longer-lasting sense of relaxation.
specification:
Voltage: 110V-220V, 50Hz
Power: 60W
Temperature: 60℃±10℃
Jewel color: black
Line length: 180cm
Package Included:
4 x 6*8*2cm stone
4 x 7* 7*2cm round stones
2 x 2.8*1.5*6.8cm triangle stones
8 x 3* 4*0.8cm stone
1 x heating box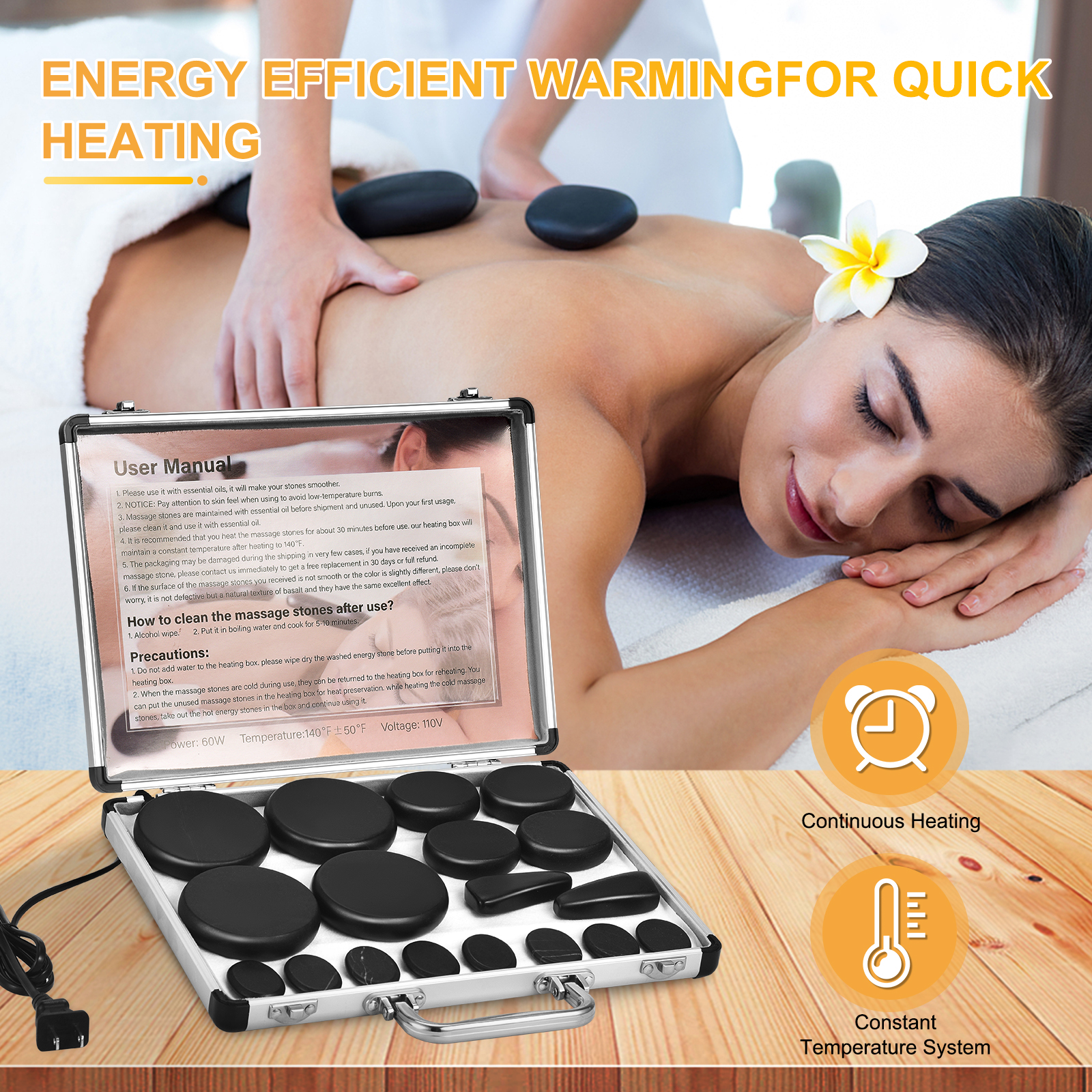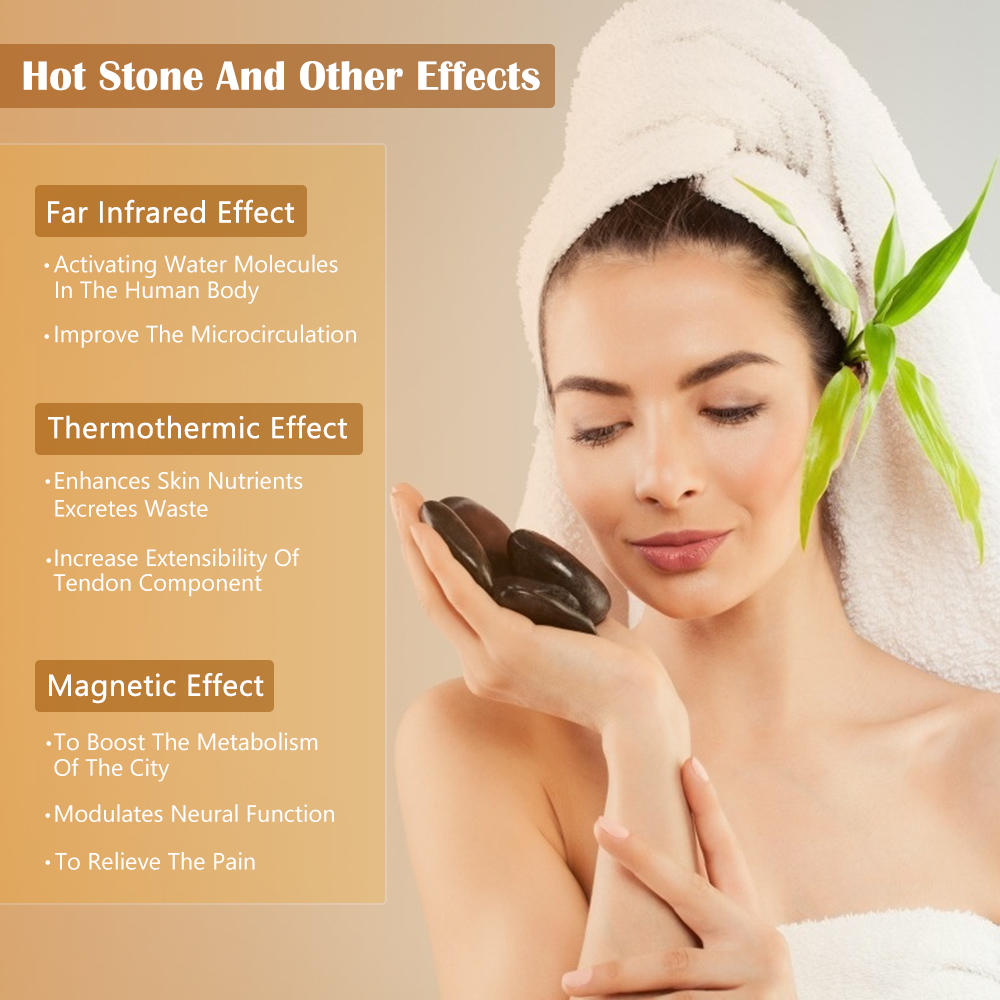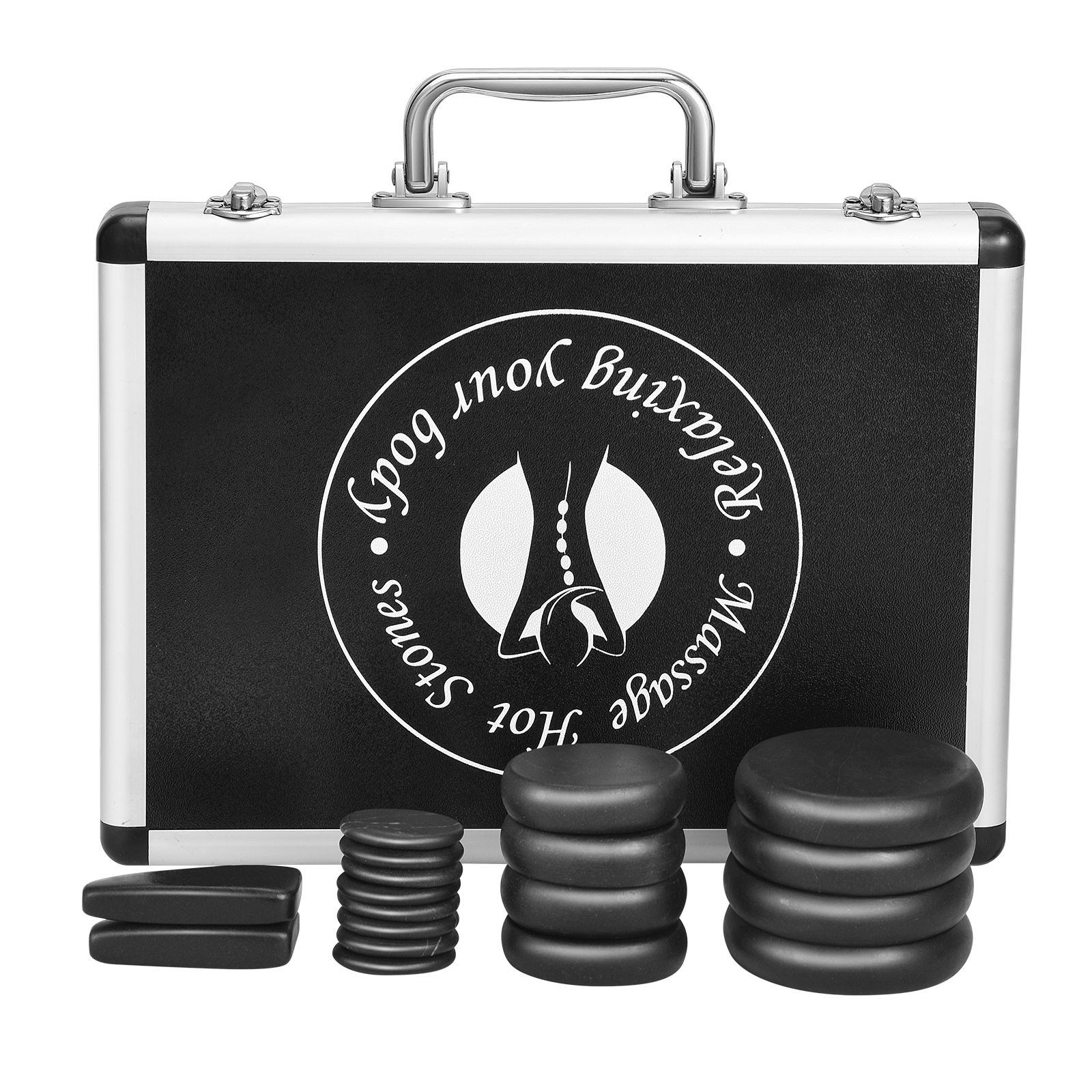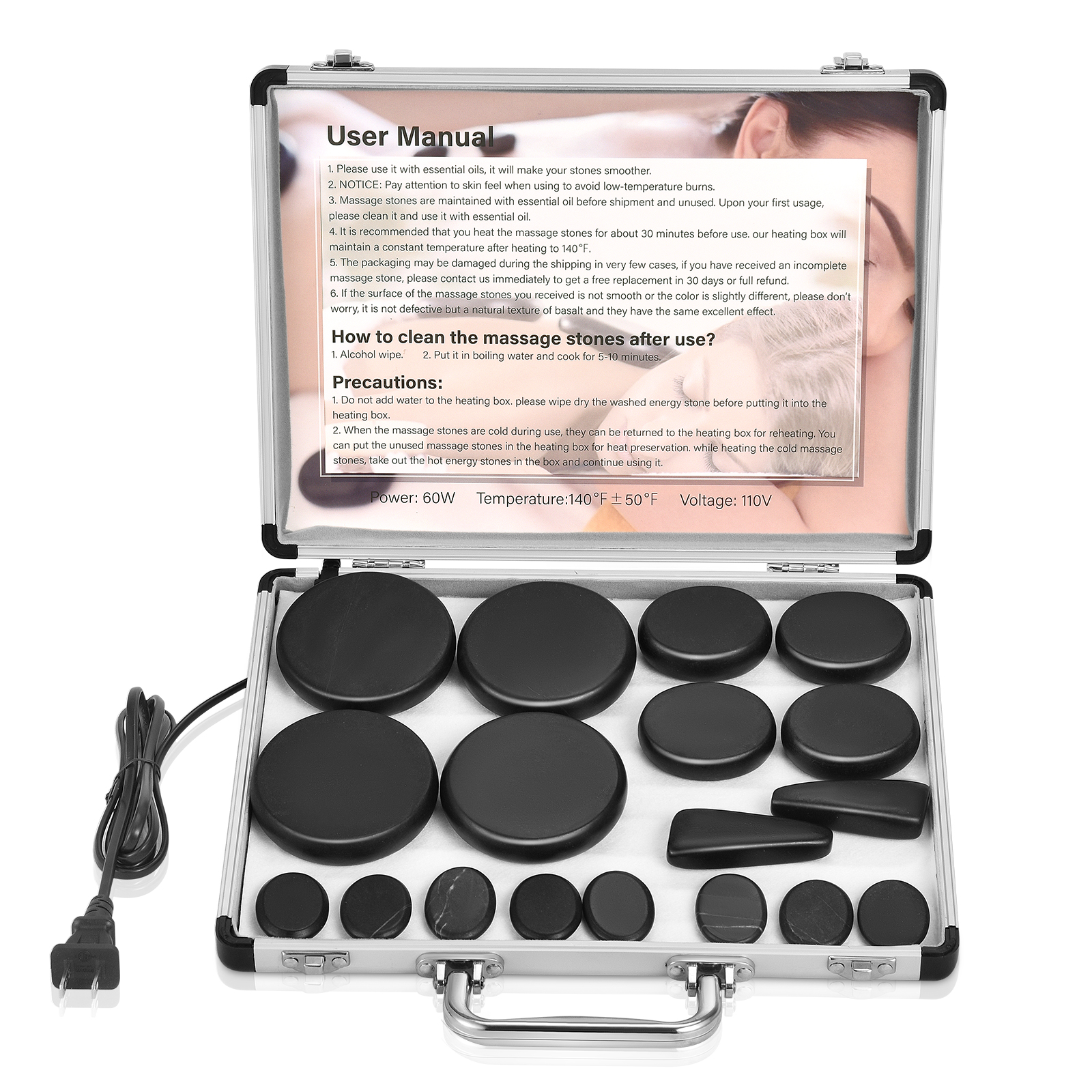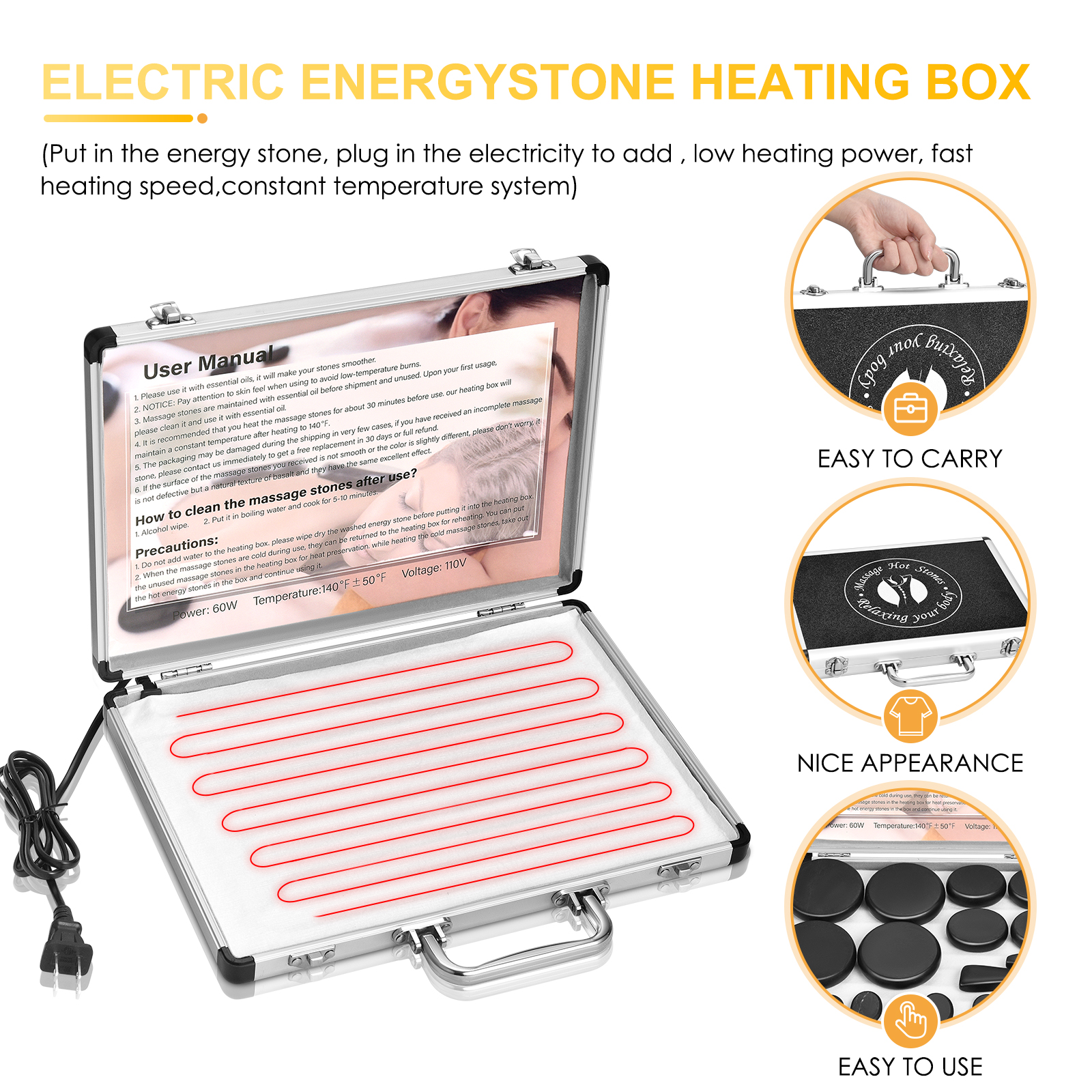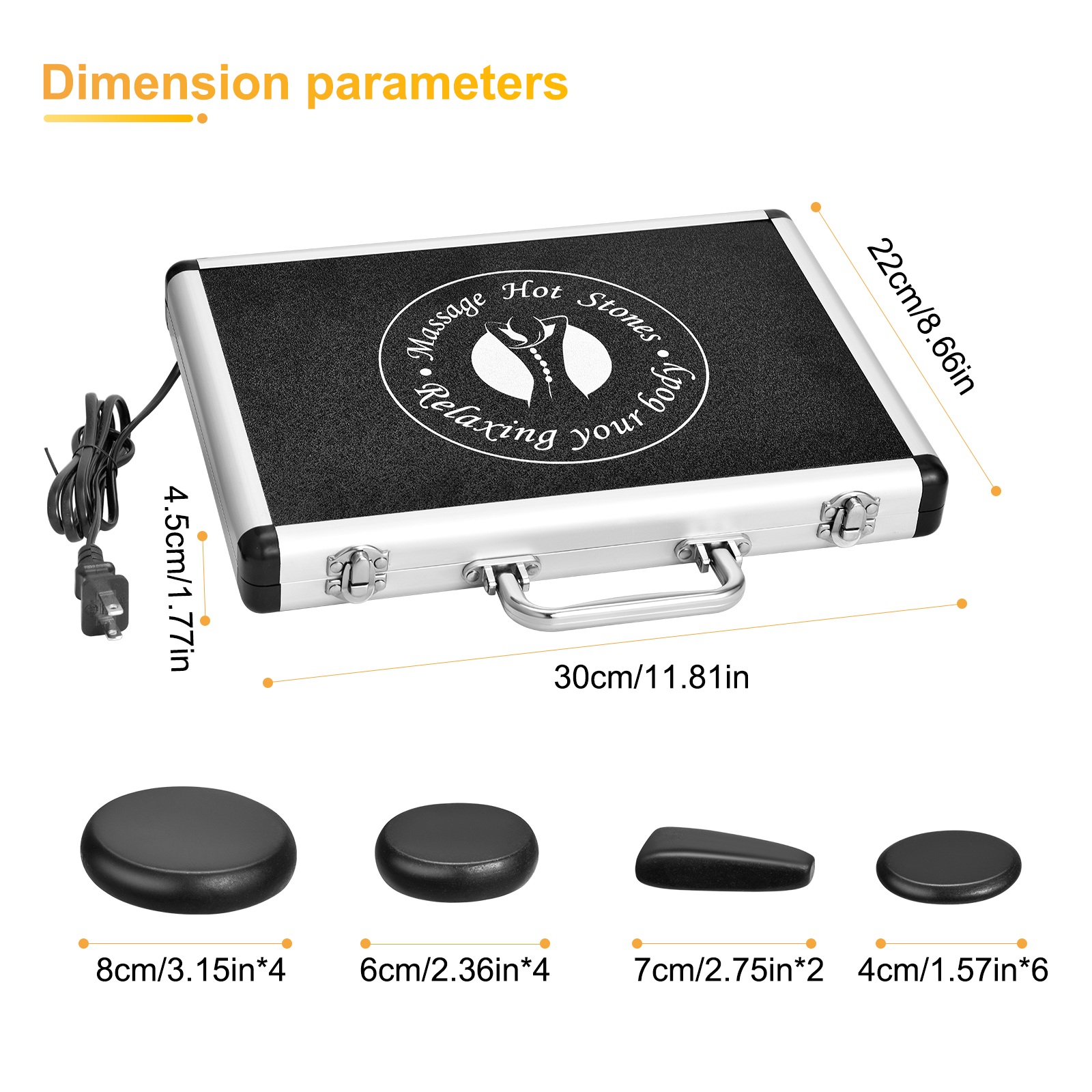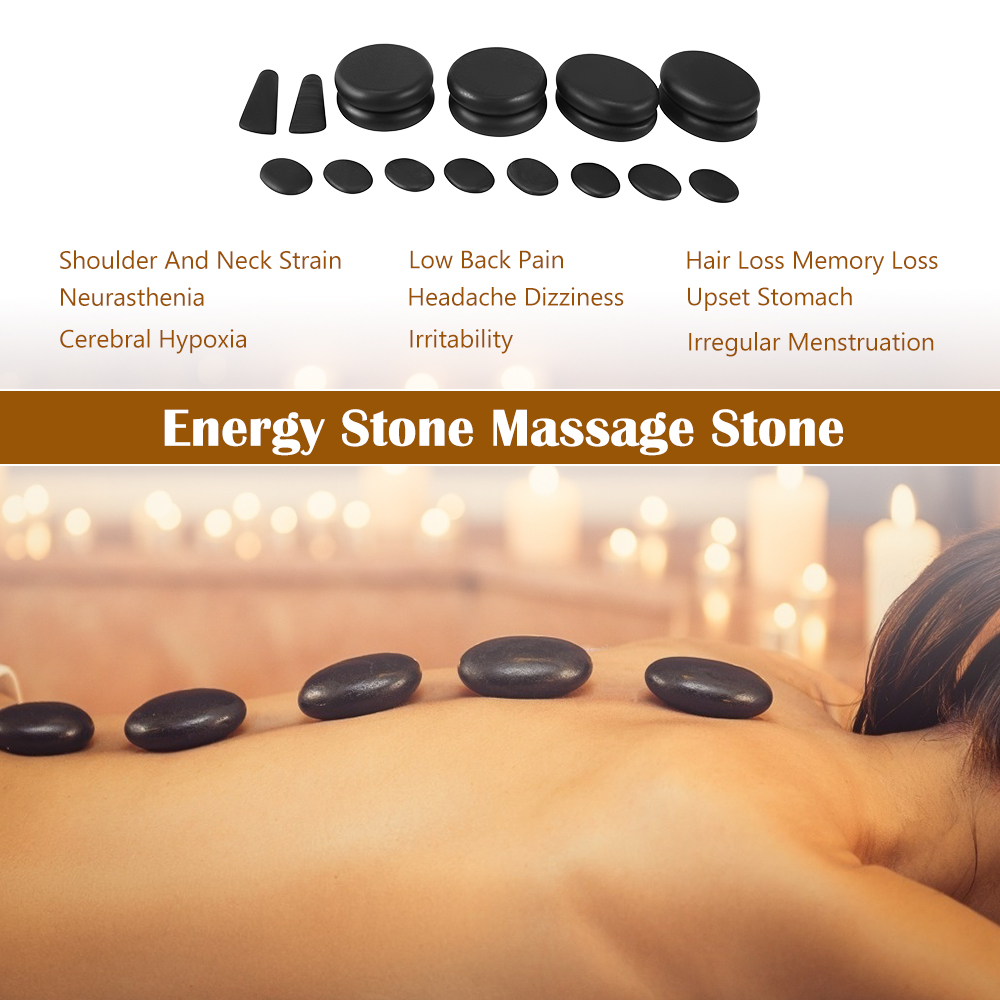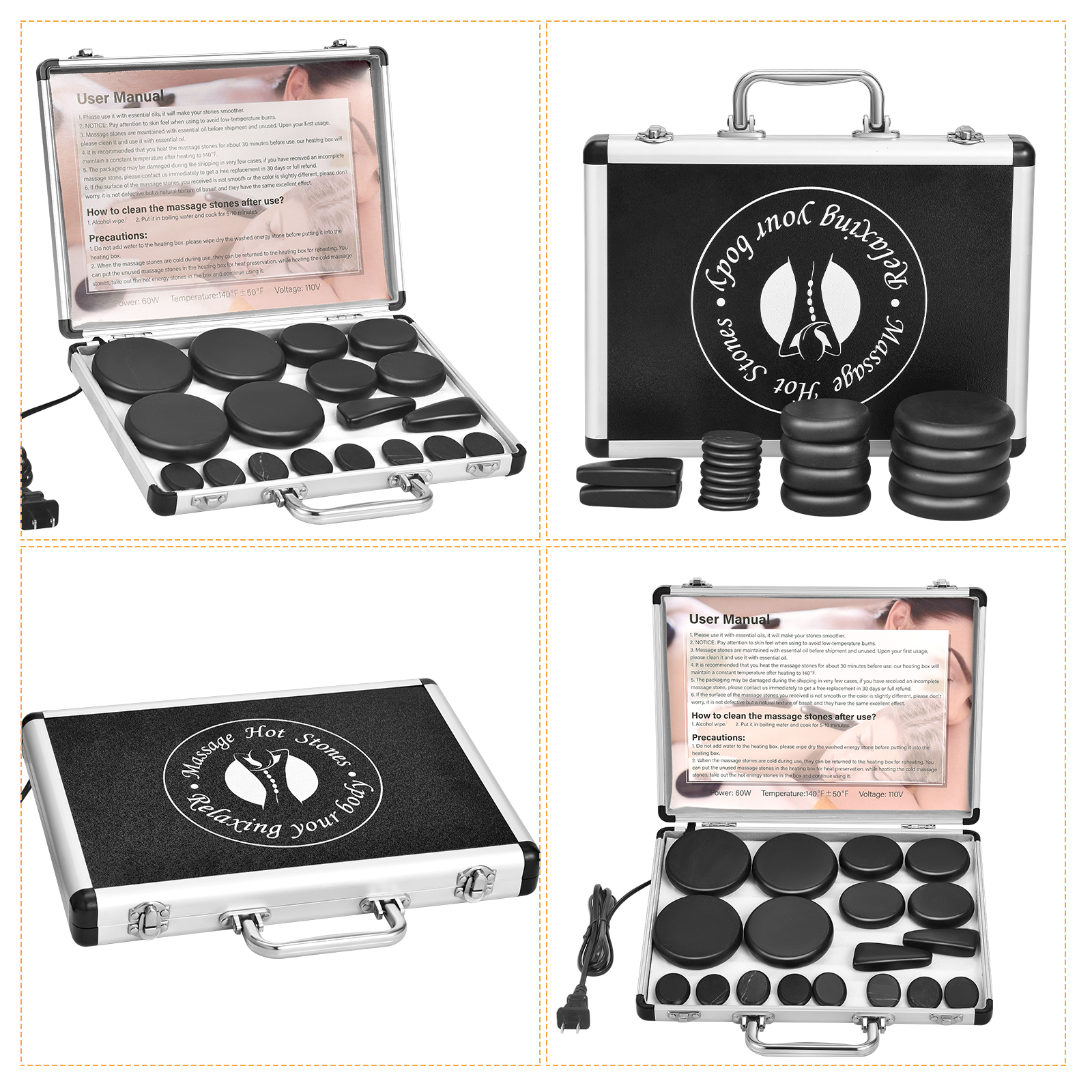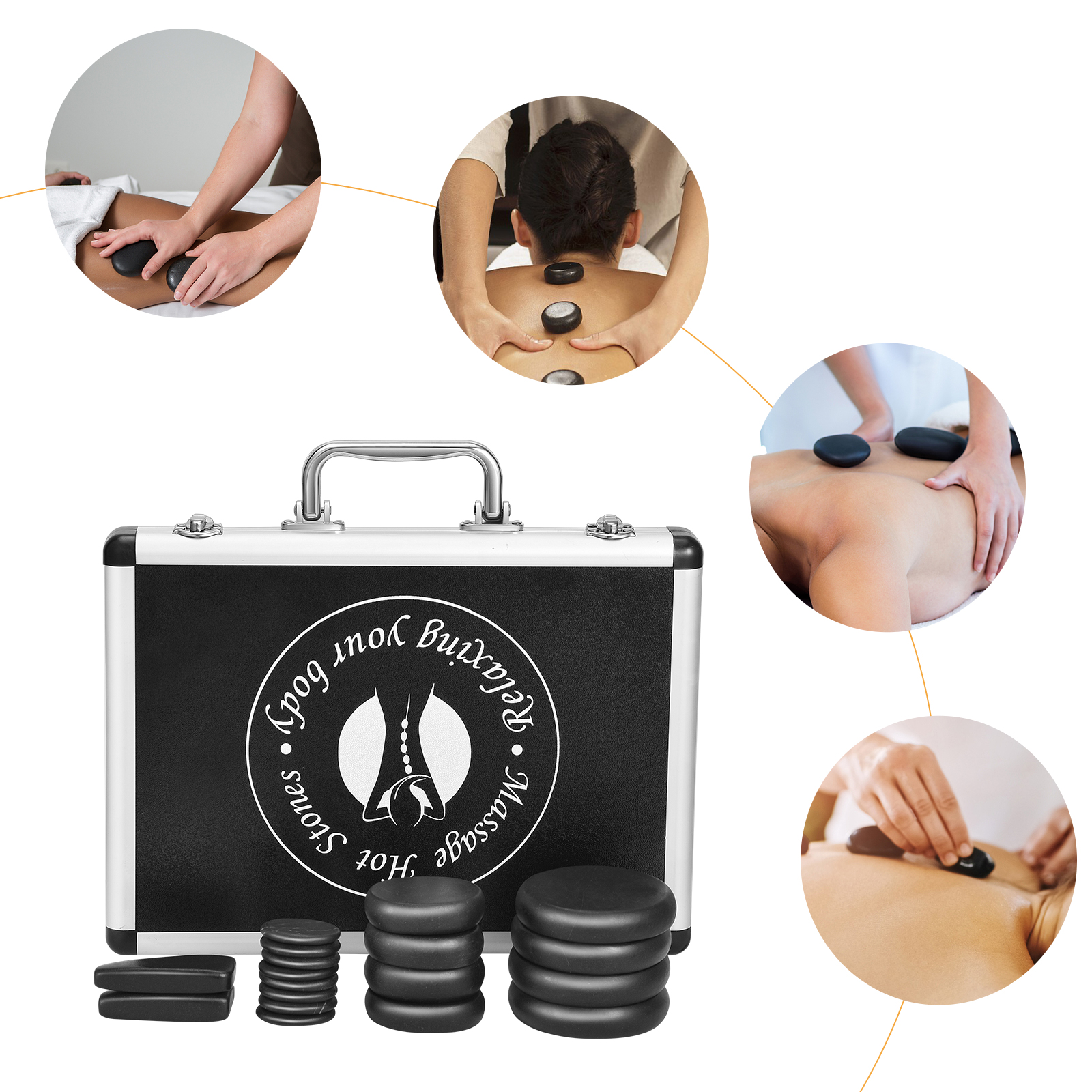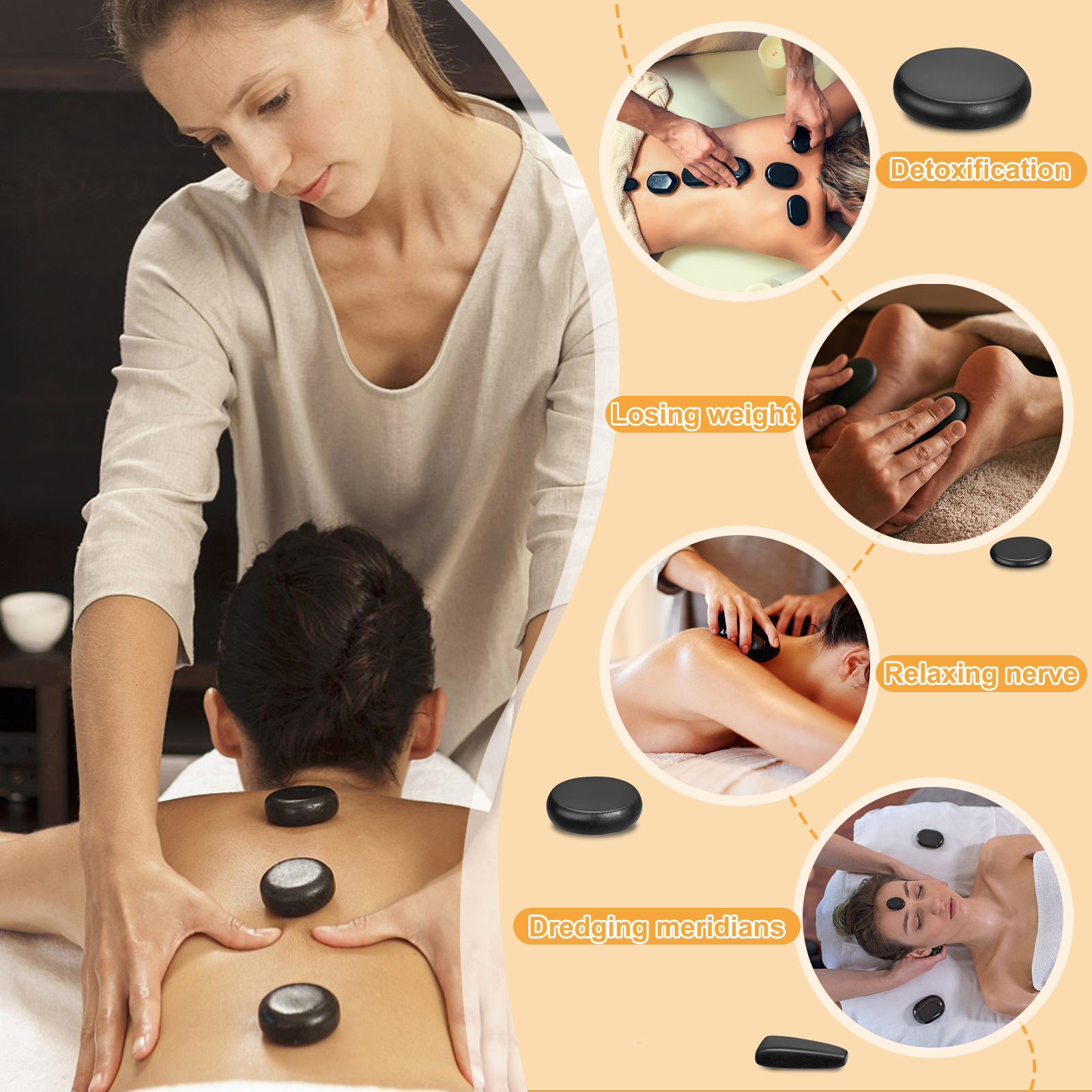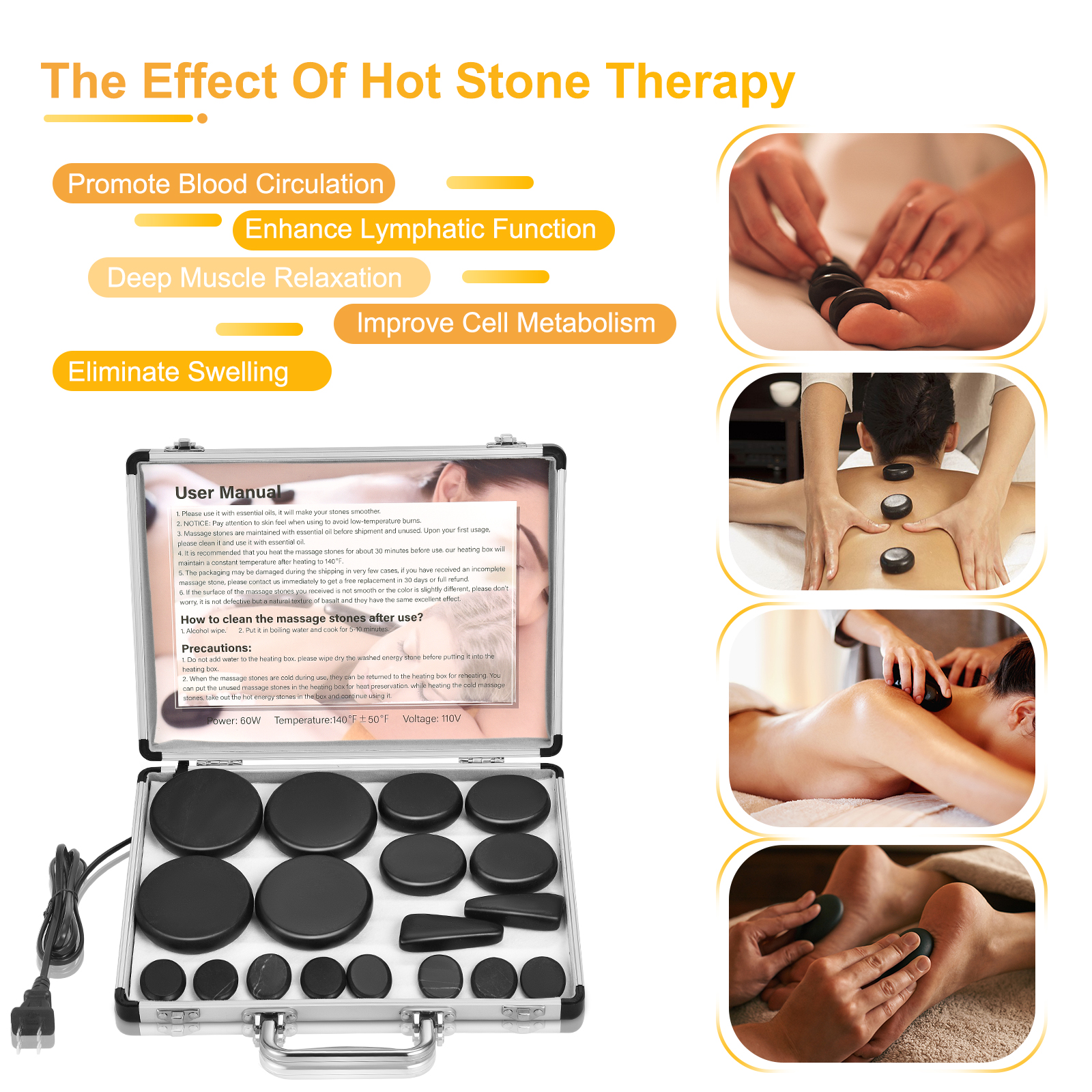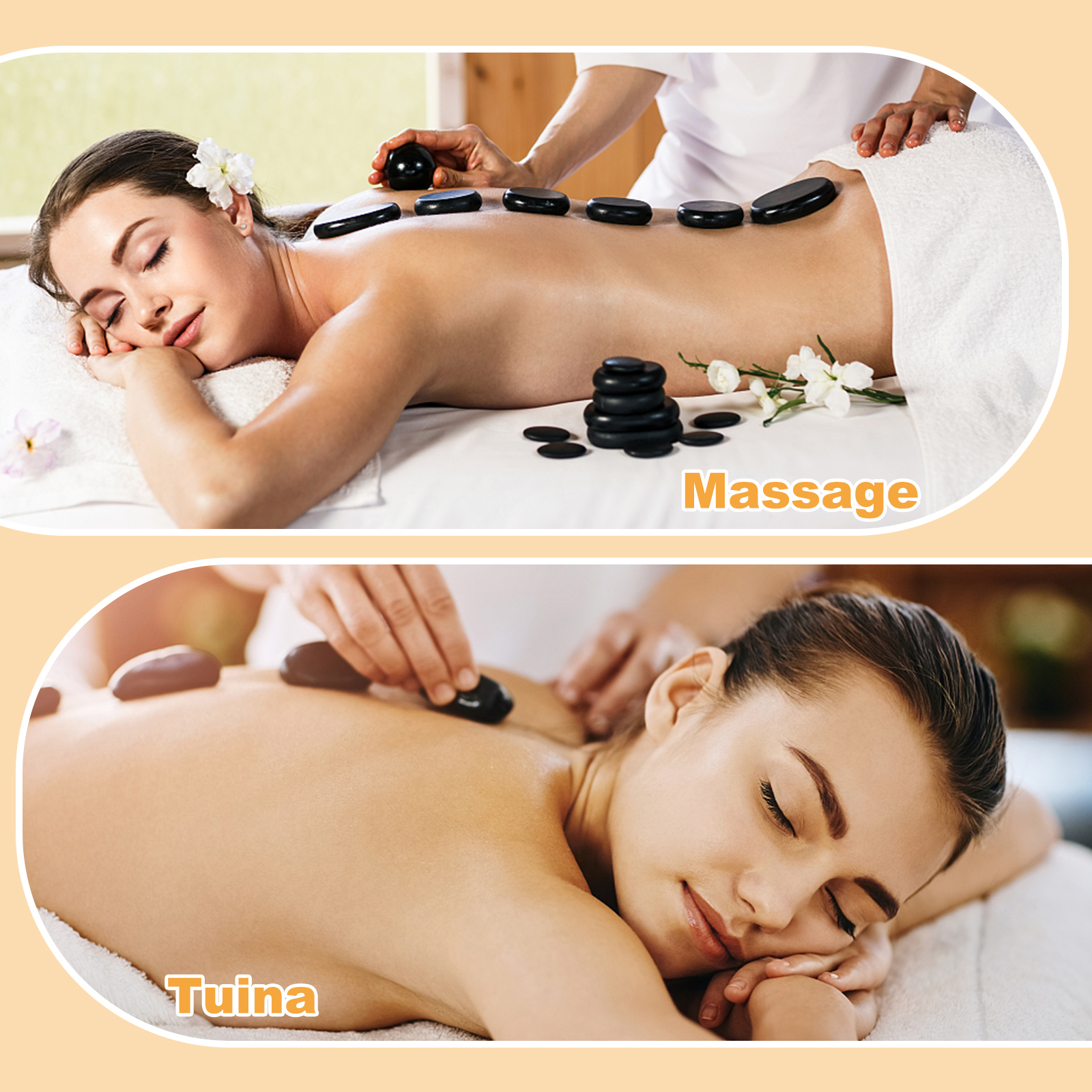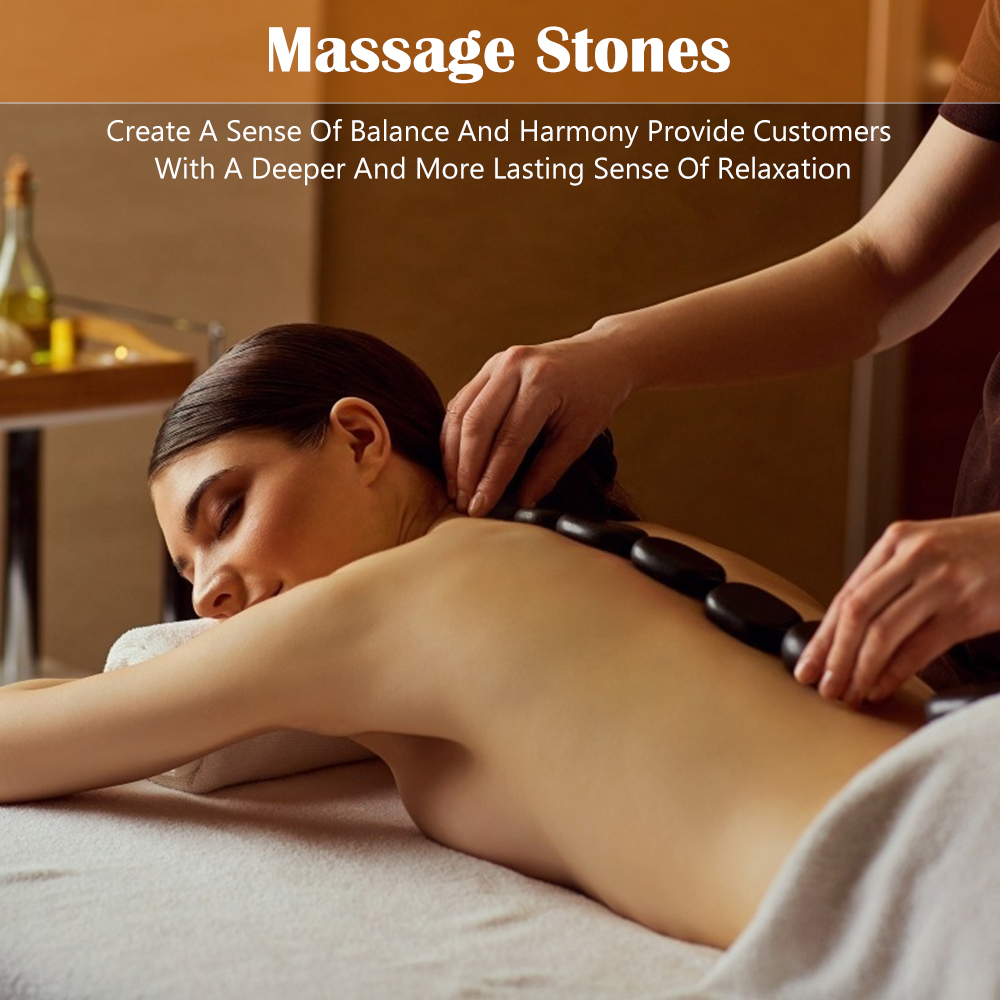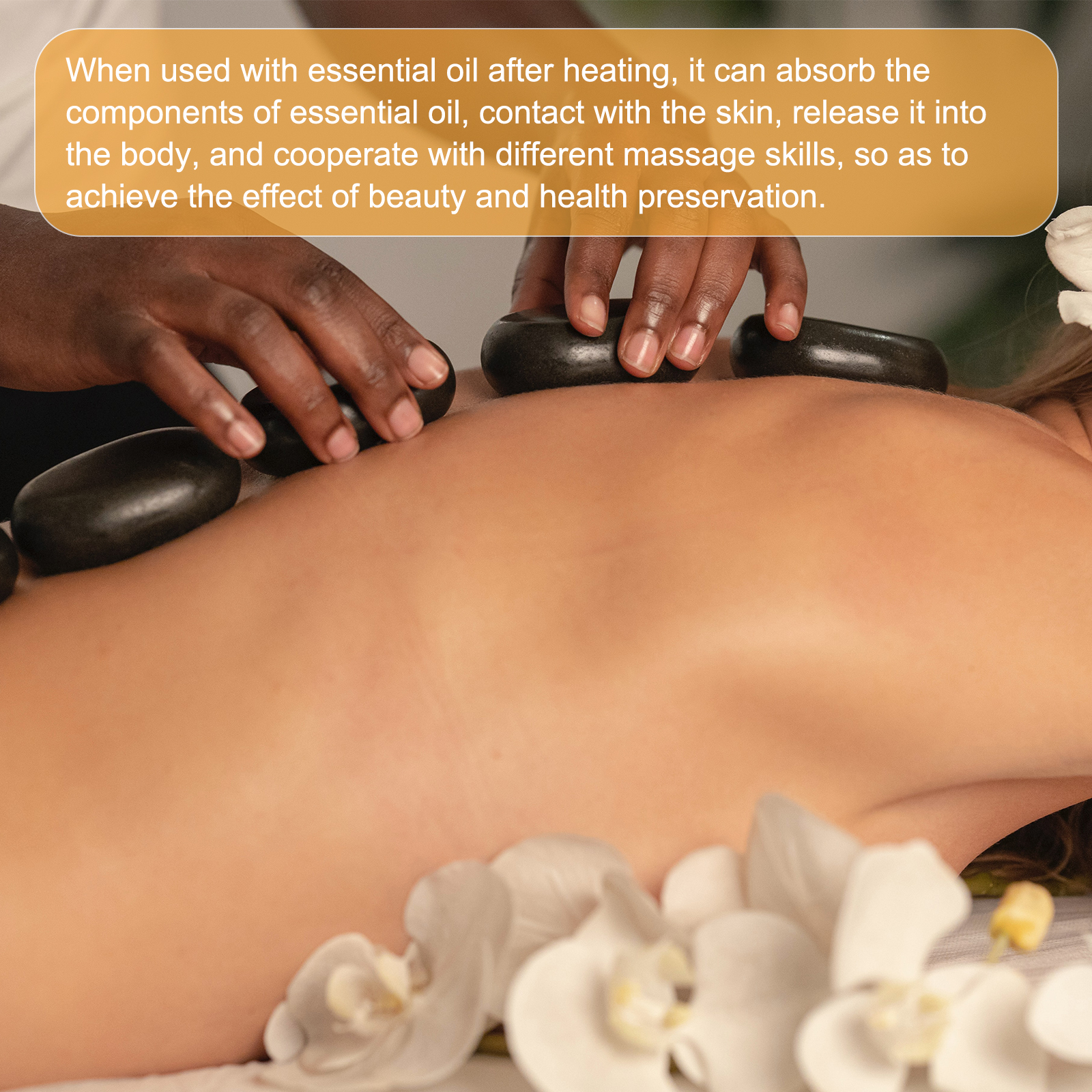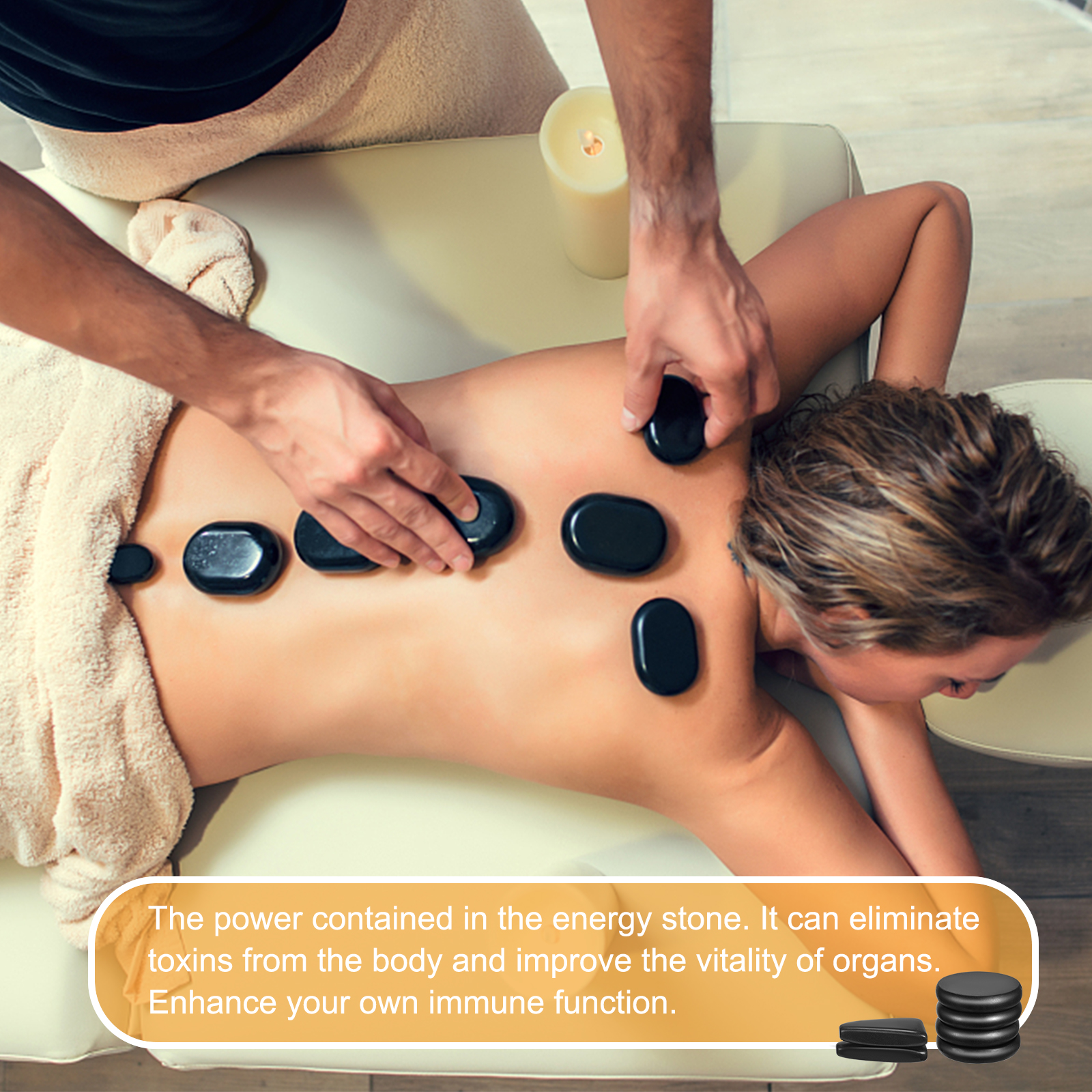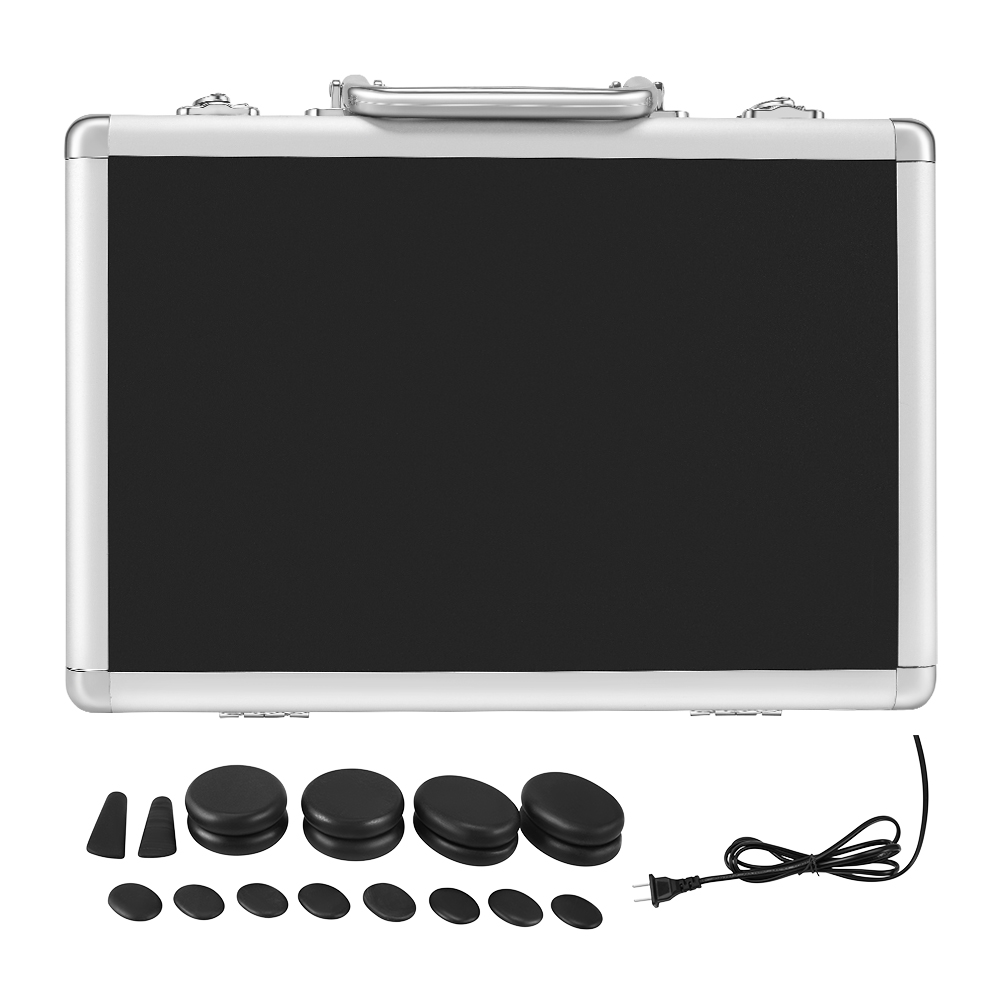 | | |
| --- | --- |
| Ships From | China, GERMANY, United States |
The products you requested could not be found. Try changing your module settings or create some new products.